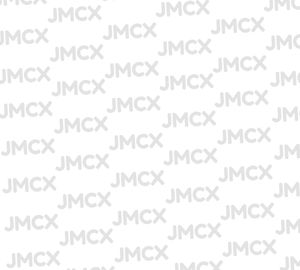 OUT NOW!
 Release Updates:
02/09/2023: MORE THAN I CAN SAY (JMCX REMIXES) have been added to radio mixshows in the US & Europe.
ROBERT M POWELL & EVERETT TREE - MORE THAN I CAN SAY (JMCX REMIXES)
MORE THAN I CAN SAY by Robert M Powell & Everett Tree is my newest remix featuring atmospheric acoustic guitars and vocals that build up to an energetic dance beat with a catchy Dance-Pop vocal chop hook!
Listen to the song below on Spotify or YouTube!
CHECK OUT THESE OTHER JMCX RELEASES!
Recovery (Radio Mix)
JMCX
ABOUT JMCX
JMCX [jay-micks] is an American Electronic Dance Music artist, record producer, and songwriter. His music is inspired by mainstream Dance-Pop, Slap House, and Eurodance. His mission is to create music that is fun, communicates a message, and makes people dance and feel something good.
JMCX grew up on the US East Coast in Lancaster, Pennsylvania. He took an early interest in electronic music keyboards and began music lessons when he was 5 years old. He recalls hearing an electronic dance song as a kid and feeling euphoric unlike anything else. He began listening exclusively to music that sounded like that. His musical education also includes the voice, songwriting, audio engineering, and Sound in the Healing Arts.
A few of his musical achievements include placements on the Keeping Up With the Kardashians, plus a Top-10 selling Dance album on iTunes in 2012, and support from DJs around the world. In 2020, he released a cheerful Christmas rendition of the song, Toyland, followed by original music. JMCX plans to release exciting new singles and remixes that showcase his unique talent in 2023.