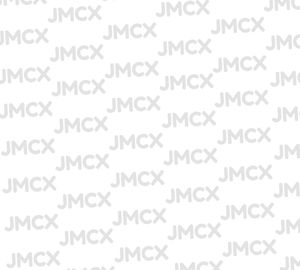 JMCX PRESENTS "RECOVERY"
Track Updates:
04/02/2022: RECOVERY can be heard in the Stepmaniax video game available in arcades around the world!
JMCX - RECOVERY
After several months in the making, I'm very pleased to present to you my latest song, RECOVERY, which is now available on all major music streaming services and my online store! 
​ 
RECOVERY deals with feelings of struggle, hope, and encouragement for recovery. The song blends recognizable elements of Eurodance and Italo Disco. It features evocative male vocals, melodic synthesizers, and an octave bass line. 
"Recovery felt so appropriate for these times as we, in one way or another, are recovering from a global pandemic. I wrote this song with the intention of a hopeful outlook on my recovery and the recovery of anyone who needs a hand." 
Thanks for tuning in and taking the time to listen. I hope the song speaks to you!
OTHER JMCX RELEASES
Wanna Be With You (Radio Mix)
JMCX
ABOUT JMCX
JMCX [jay-micks] is an American Electronic Dance Music artist, record producer, and songwriter. His music is inspired by mainstream Dance-Pop, Slap House, and Eurodance. His mission is to create music that is fun, communicates a message, and makes people dance and feel something good.
JMCX grew up on the US East Coast in Lancaster, Pennsylvania. He took an early interest in electronic music keyboards and began music lessons when he was 5 years old. He recalls hearing an electronic dance song as a kid and feeling euphoric unlike anything else. He began listening exclusively to music that sounded like that. His musical education also includes the voice, songwriting, audio engineering, and Sound in the Healing Arts.
A few of his musical achievements include placements on the Keeping Up With the Kardashians, plus a Top-10 selling Dance album on iTunes in 2012, and support from DJs around the world. In 2020, he released a cheerful Christmas rendition of the song, Toyland, followed by original music. JMCX plans to release exciting new singles and remixes that showcase his unique talent in 2023.